Privately nestled amongst the trees and set on 1,500 feet of waterfront, this Samish Island sanctuary is an unrivaled opportunity to acquire a true Pacific Northwest estate. Gated access opens to 6 acres… Island living without the ferry… Quality design and craftsmanship by Moceri Construction… It doesn't get much better than this!
4129 Point Williams Place, Bow, WA 98232
6 Beds | 4 Baths | Built in 2002 | 6 acre lot | Waterfront | $3,450,000
Inside the 3,824 square foot, NW Contemporary oasis awaits a gourmet kitchen and a great room concept with dramatic ocean views that open onto a deck, heated pool, and outdoor fireplace. The perfect place to spend long summer days.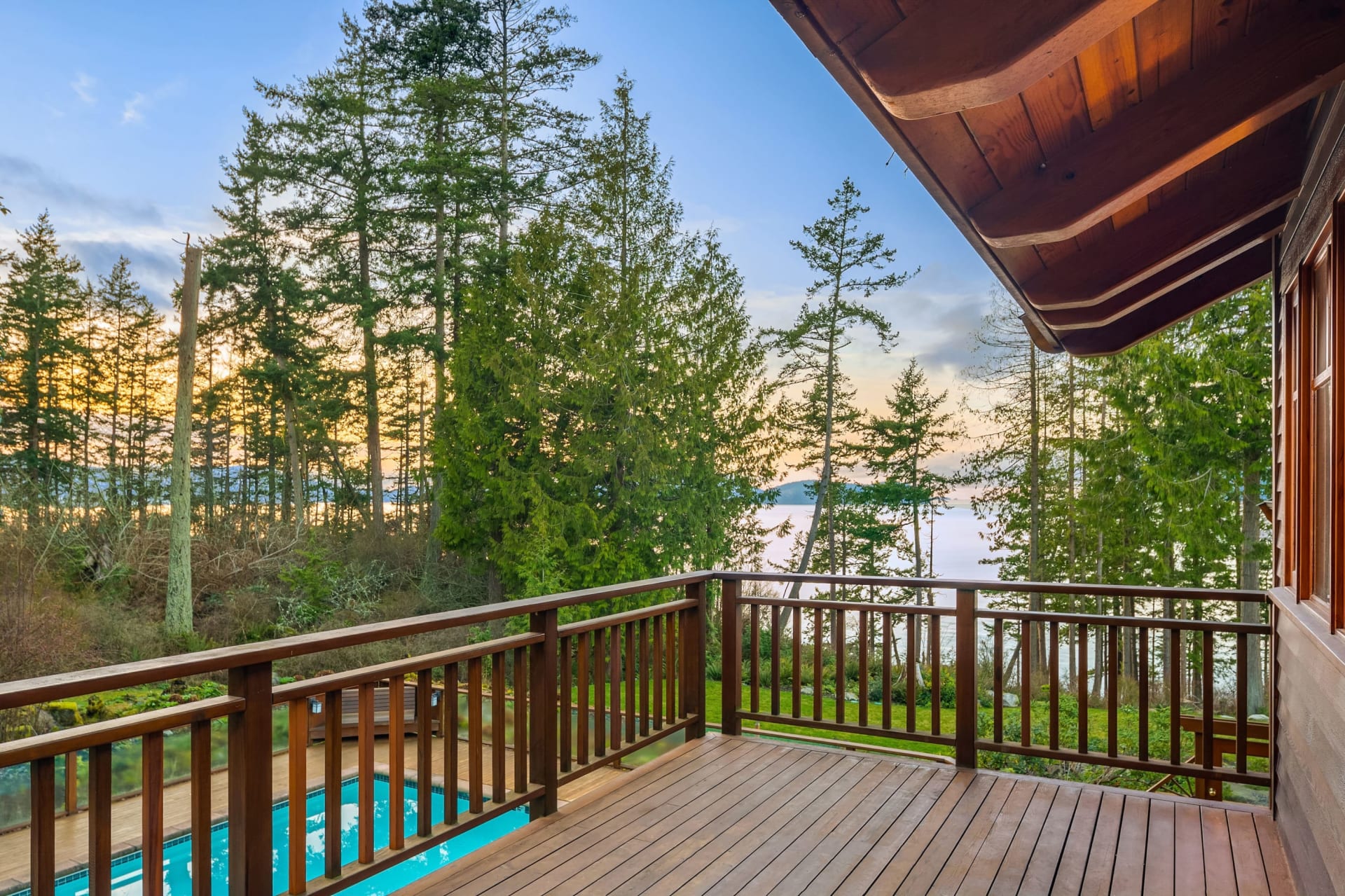 NW Contemporary Architecture
Both "Northwest" and "Contemporary" are broad terms used to explain an eclectic and diverse architectural style of an equally eclectic and diverse region. The climate and influences of the Pacific Northwest have led to home design that enhances the experience in a region where much of the season is spent indoors. Modern architects influenced much of the Northwest's home design, especially the international design movement led by Frank Lloyd Wright, because of the incorporation of natural elements in the construction. Indigenous tribal art and Japanese design aesthetics are also commonly found in Northwest Contemporary homes. Some of the elements of design that characterize this type of architecture are large windows, open spaces, minimalist design, and the incorporation of natural landscape.
Complete with six spacious bedrooms, Samish Island Sanctuary is perfectly propositioned for the ultimate entertainer. Host gatherings, parties, and more! The comfortable guest rooms easily sleeps 14.
Adventure abounds by sea, land, and air. Located just 90 minutes from Seattle and two hours from Vancouver BC!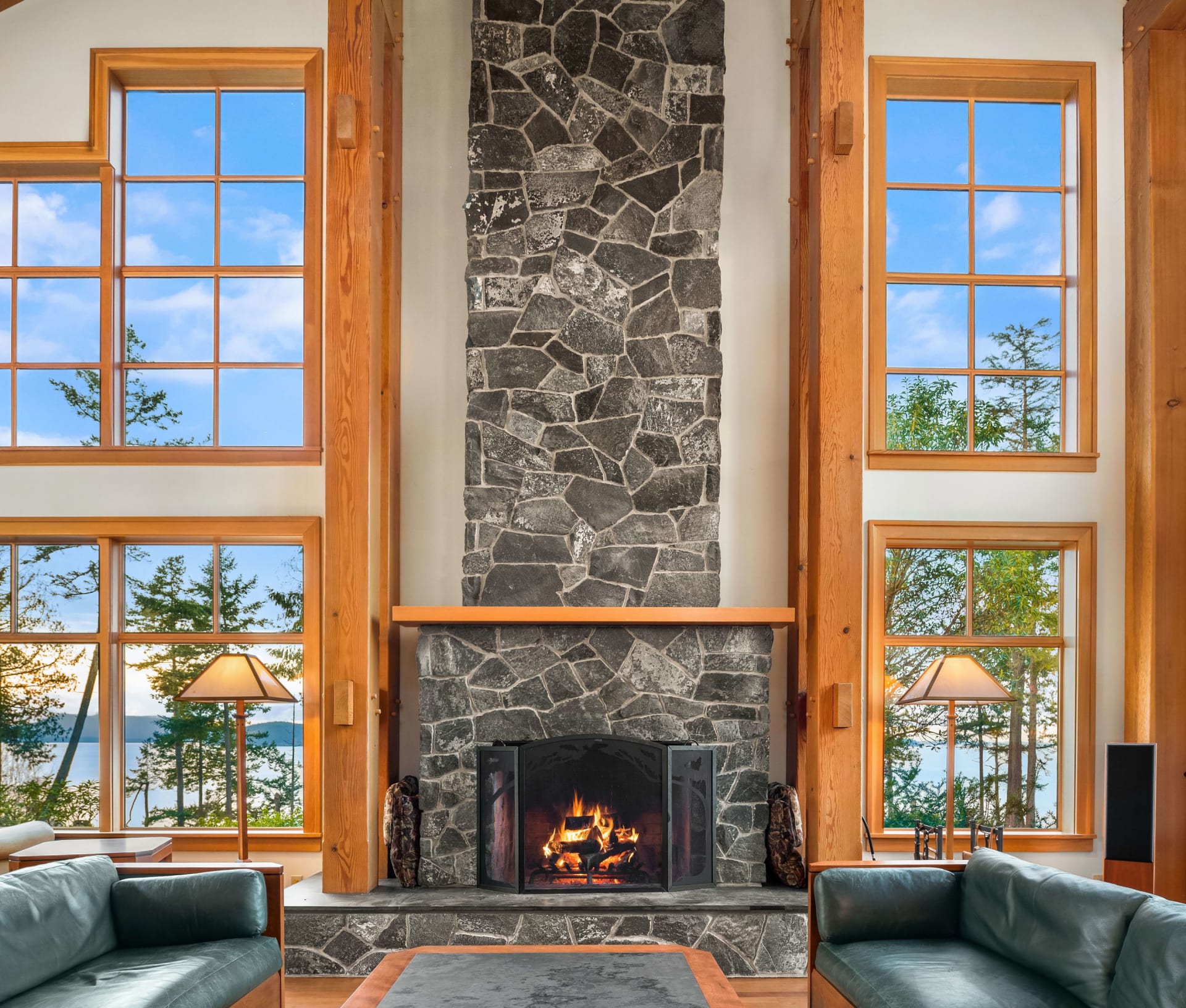 About The Samish Island Community
Samish Island is a residential island community in Skagit County, Washington, between Anacortes and Chuckanut Drive. With limited transportation services and small businesses, it is an incredibly private and peaceful place to call home. There are approximately 480 houses on the island, with the population growing on weekends and in the summer.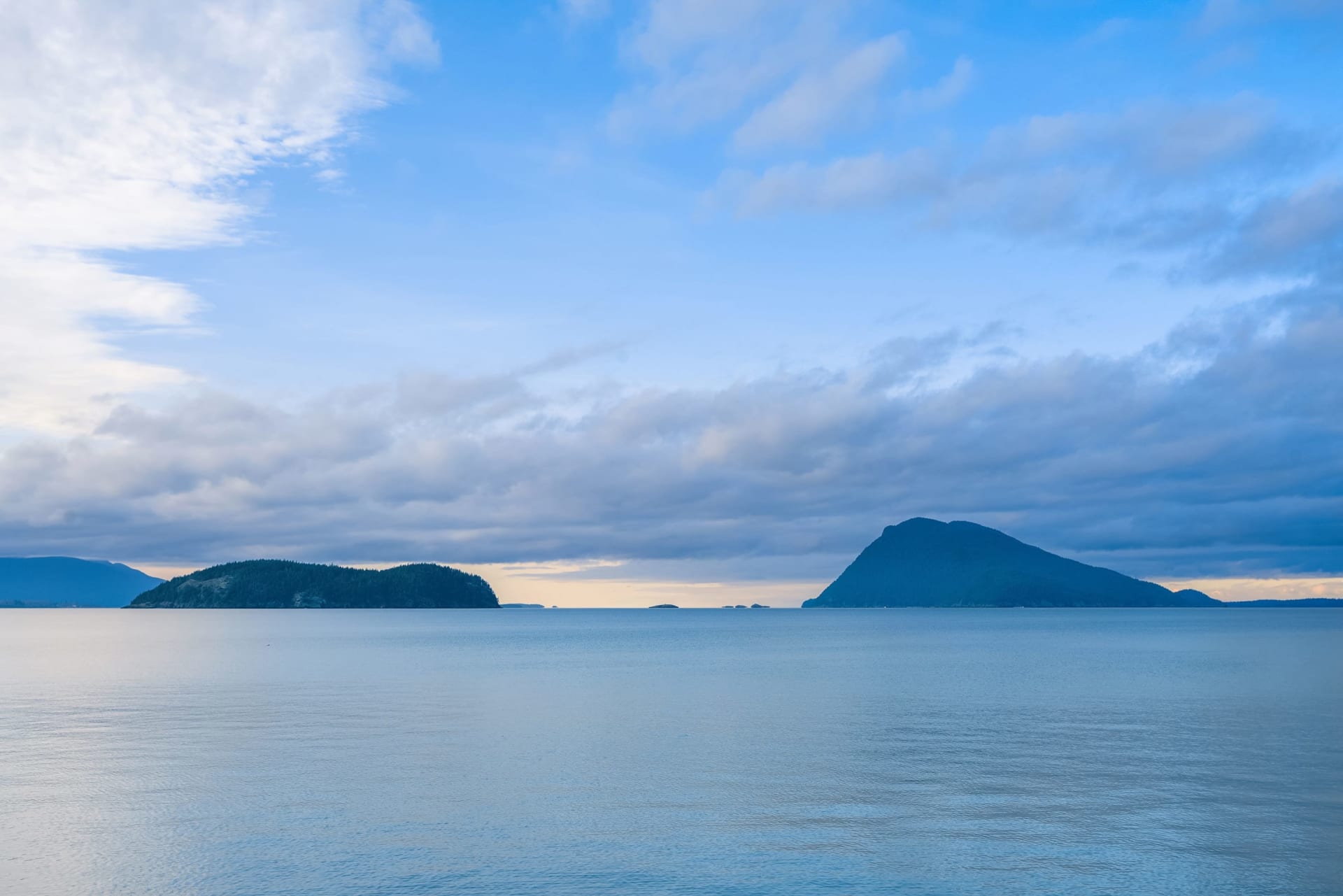 Interested in scheduling a private tour or a video tour? Contact me today!