The newly released RSIRWaterfront.com gives an in-depth update of the last 15 months' worth of sales on the shorelines of 14 counties around Western Washington. Complete with monthly sales activity charts, average and median sales price trends and 27 topographic area maps, this data-centered analysis provides guidance to help buyers and sellers make sense of this diverse and ever-changing real estate market segment.
For sellers, the update addresses seasonality, market positioning, and other special considerations for waterfront properties.
For buyers, Realogics Sotheby's International Realty has set forth key questions that will narrow selection criteria.
For both buyers and sellers, the waterfront report underscores the value of working with an expert broker.
The Five Subregions
Within the Waterfront Update, you will find in-depth analyses of each subregion. These five subregions comprise all major markets for waterfront real estate in Washington State north and west of the Columbia River.
Waterfront Center: the city of Seattle, Eastside King County to Sammamish, and the eastern shore of Bainbridge Island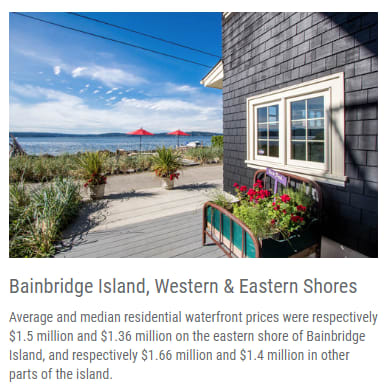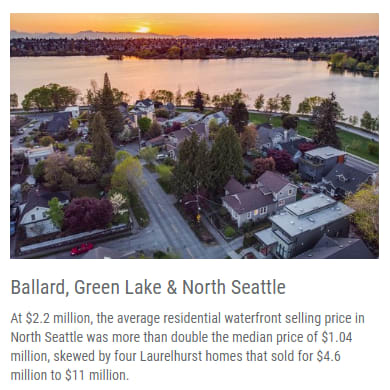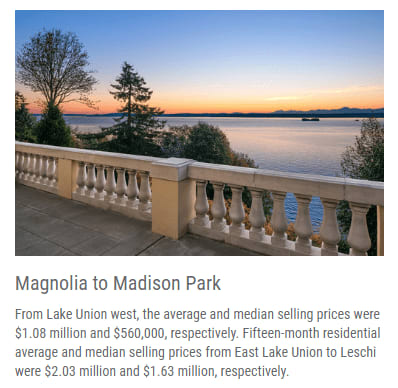 Waterfront East: King County west of Sammamish, Snohomish County to Lake Stevens, South Whidbey Island, Kingston on the Kitsap Peninsula, and Pierce County east of Lakewood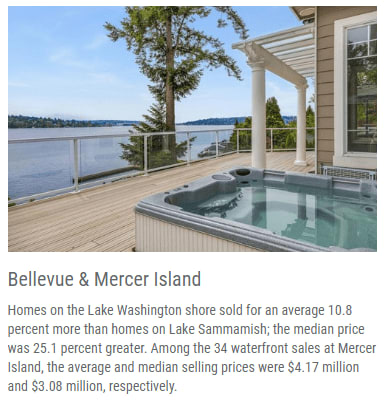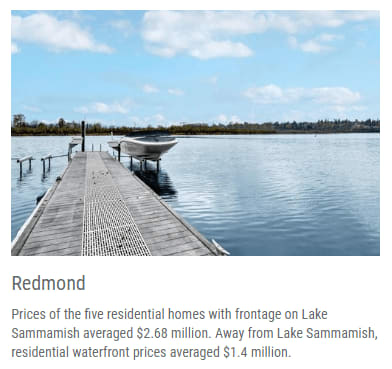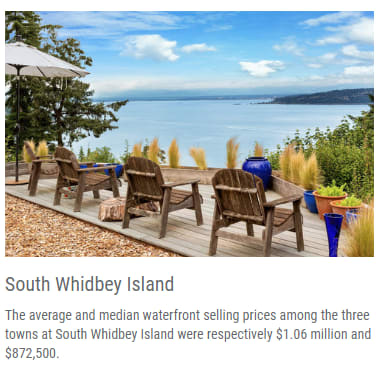 Waterfront West: Grays Harbor, the South Puget Sound Basin, Hood Canal, and Kitsap County west of Kingston and Winslow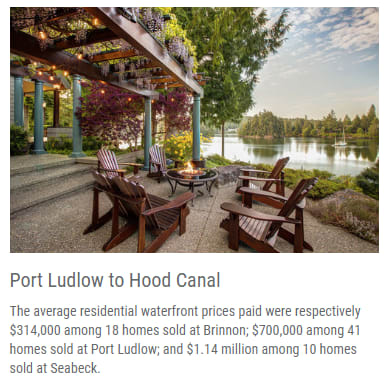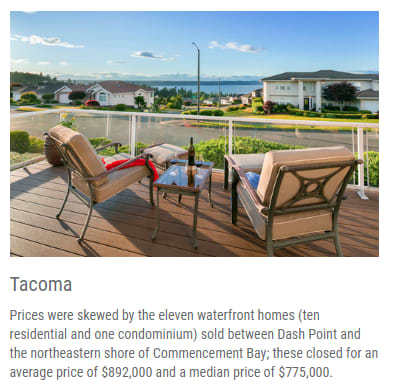 Waterfront North: Central and North Whidbey Island, Camano Island, Port Townsend, Snohomish County north of Port Gardner, Skagit, Whatcom, and San Juan Counties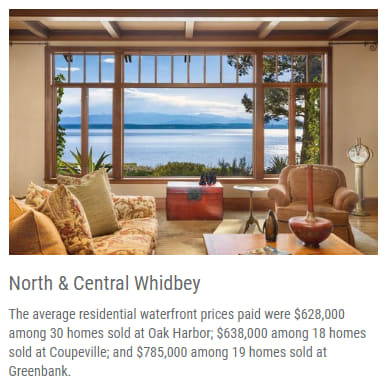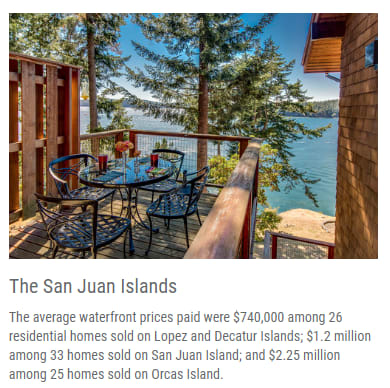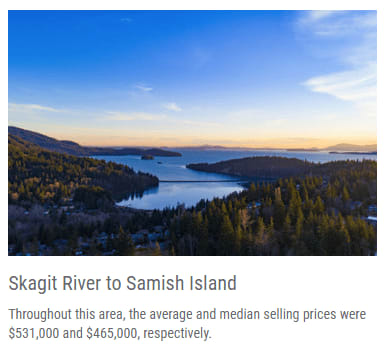 Mountain Lake and Riverfront: Chelan and Kittitas Counties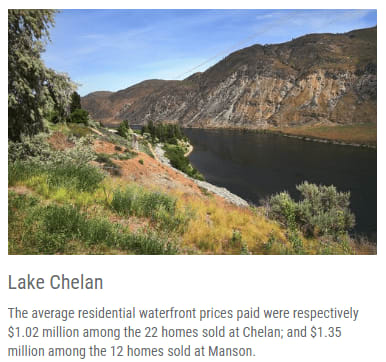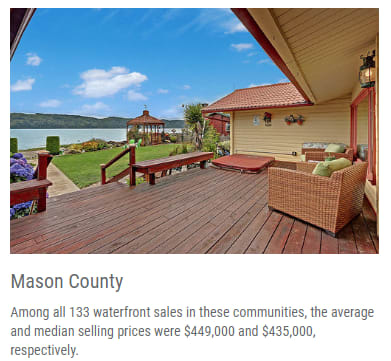 Dive into the Full Report at RSIRWaterfront.com