There is so much more that goes into creating a vibrant school community than academics. The Seattle School District serves the entire city of Seattle—at least 50,000 students across 113 schools!
Finding the right school in a big city can be hard, but now there is Seattle School Guide, an online site I created to provide the type of information on schools that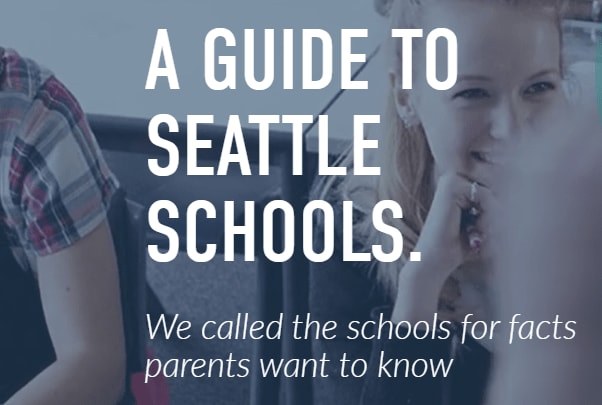 If you're a parent or an aspiring parent living within a big city, the choices you have for your children's education are daunting. Public or private? Navigate a huge city district or move to the suburbs? And that's just the beginning. Nothing tells you if a school is going to be a place where your children and family will be happy, and rarely is there information available on schools besides a simple ranking on a website… until now. Seattle School Guide provides valuable information that will make the process of selecting a school a little easier.
Seattle School Guide is updated regularly with helpful content for you to explore. Search by what matters most to you: neighborhood, school level, radius, median home price, or school district. Then pick 5 top schools and we will send you a detailed comparison report.
Now you can find the perfect match for your family. Happy hunting!