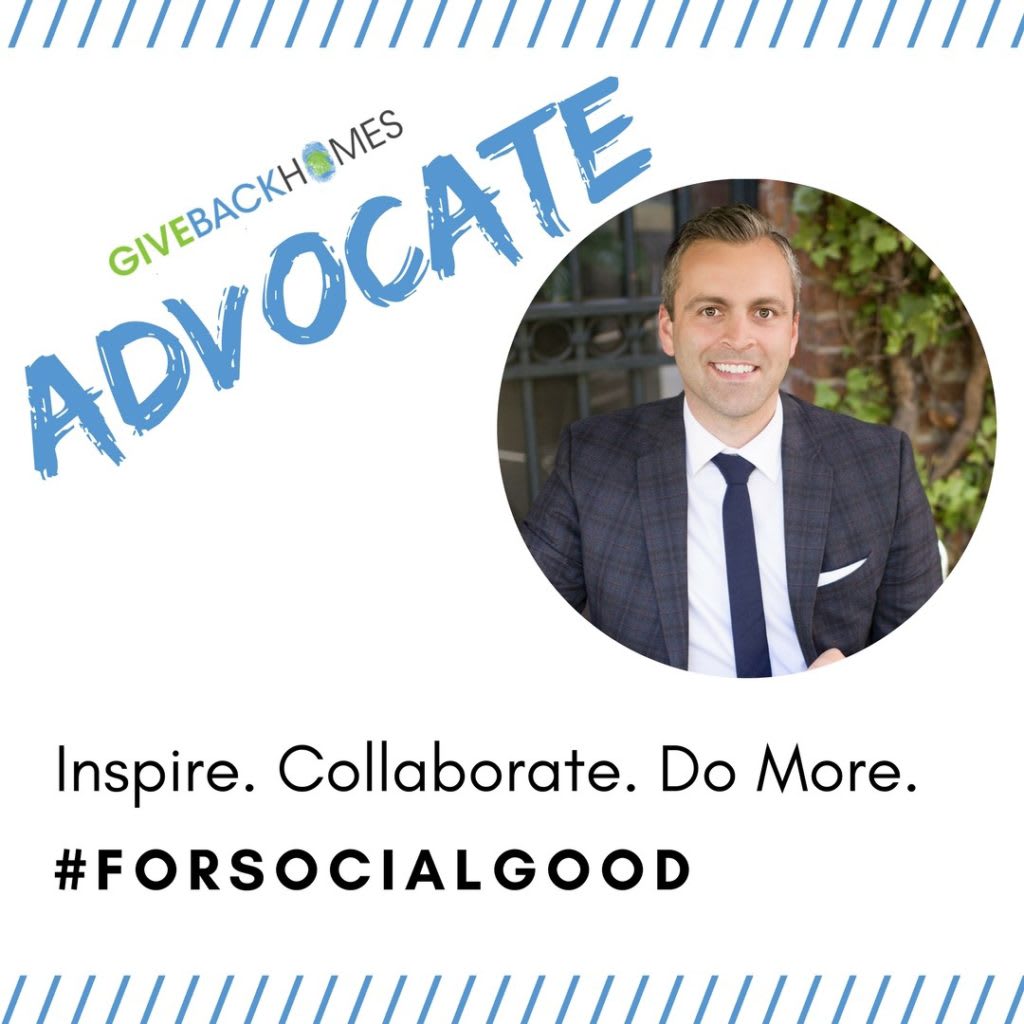 While the real estate market in the United States is booming and home prices continue to rise, there's a growing difficulty for individuals all over the world to find safe, affordable housing. Giveback Homes is a network of real estate professionals who recognize the need for creating sustainable social change. All families deserve access to a reliable, secure home, and the organization's mission is to help people across the globe attain this need.
According to the Giveback Homes co-founder, Blake Andrews: "We started Giveback Homes because we saw the opportunity to bring a focus on social good to real estate. Through the years, we've found a tribe of real estate professionals who are going above and beyond in their communities and the world and the Giveback Homes Advocate program will aim to mobilize them even more. They will also help shape the future of Giveback Homes."
Only well-qualified individuals are accepted as advocates for the program, and Seattle-based realtor Phil Greely has just joined the ranks as a 2018 Advocate for Social Good. As a prestigious member of the real estate circle, Phil has consistently demonstrated his commitment to helping his community. As a 2018 Advocate for Social Good, Phil will gather with fellow Giveback Homes members once per quarter to brainstorm solutions for further outreach and social engagement. He's looking forward to expanding the impact of Giveback Homes in Seattle, and will do everything possible to create positive change within and beyond the state of Washington. Co-founder Caroline Pinal states: "We admire Phil's giving spirit and enthusiasm to get creative when it comes to fundraising. We are so excited to name him as one of our Advocates."
More Details on Giveback Homes
Affordable housing is a basic human need, and communities throughout the world lack access to this necessity. Giveback Homes aims to work with a network of highly motivated and compassionate real estate professionals (and their clients) to provide relief for individuals from all countries and walks of life. The organization has built more than 200 homes in Nicaragua, and plans to secure funding and start home construction for more communities in need. The nonprofit is also in the process of raising funds to help areas devastated by natural disasters, including Houston, Texas, Puerto Rico, and northern California. If you feel compelled to donate and help build a home, please browse this site to take a look at the projects in progress.
Photo courtesy of Giveback Homes