Experience Alaska from the road less traveled at The Lodge at Black Rapids. Situated atop a bluff overlooking the Black Rapids Glacier and Delta River of "Alaska's Last Frontier," The Lodge is the ideal setting for weddings and special events, and easily accessible by highway or air. Views of the Alaskan range and Northern Lights frame the two-story timber-frame lodge with 10 private ensuite guestrooms. Fresh air, natural surroundings and a front row seat to wildlife, trails, rivers, glaciers, mountains and more!
"Alaska's Last Frontier"
Mile Post 227.4 Delta Junction, Alaska | Offered at $1,500,000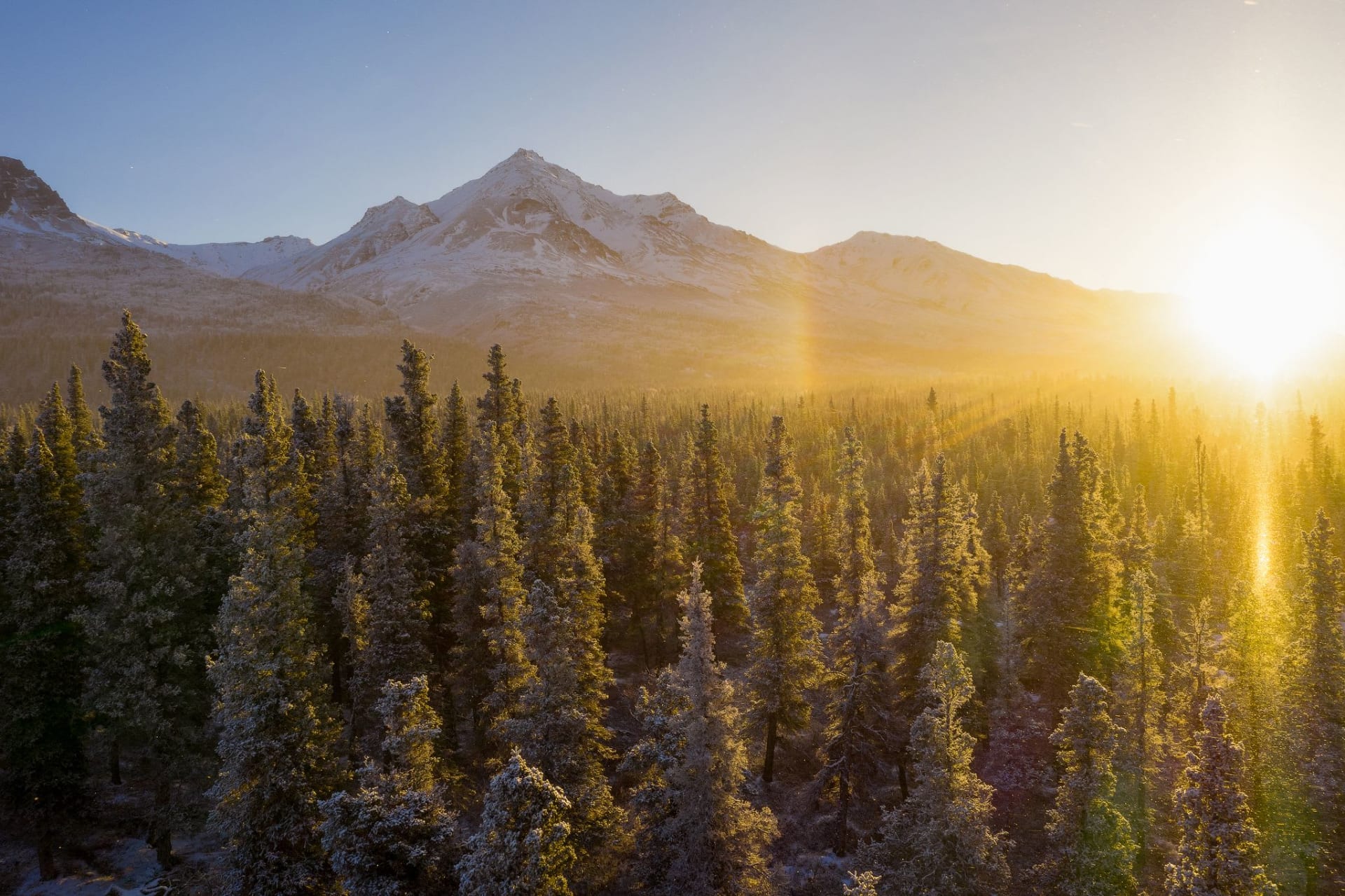 The Lodge
In the summer of 2001, the property's current stewards began construction on the lodge and a vision of transformation, renewal, adventure and easy hospitality. Each uniquely designed guest room nods to Alaska's pioneer heritage and the work of local artisans may be found throughout. Since then, it has played host to adventurers and other countless special events.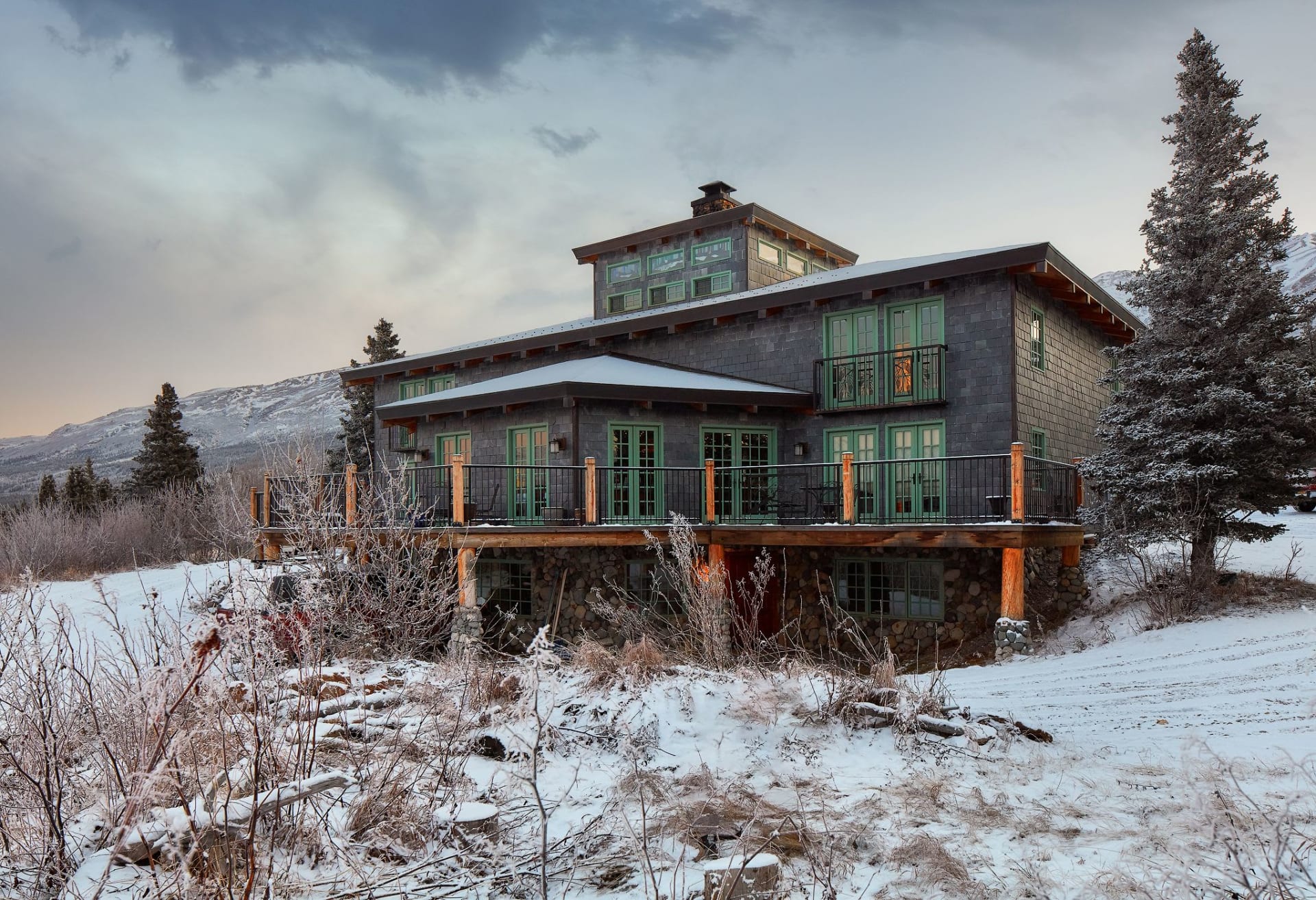 Black Rapids Roadhouse
Located on the road below the lodge, the 100-year-old roadhouse was established around 1904 to serve travelers on the 386-mile Valdez-Fairbanks Trail. As a main travel corridor, roadhouses were common in the early 20th century, though only few remain today. The restored roadhouse was added to the National Register of Historic places in 2002.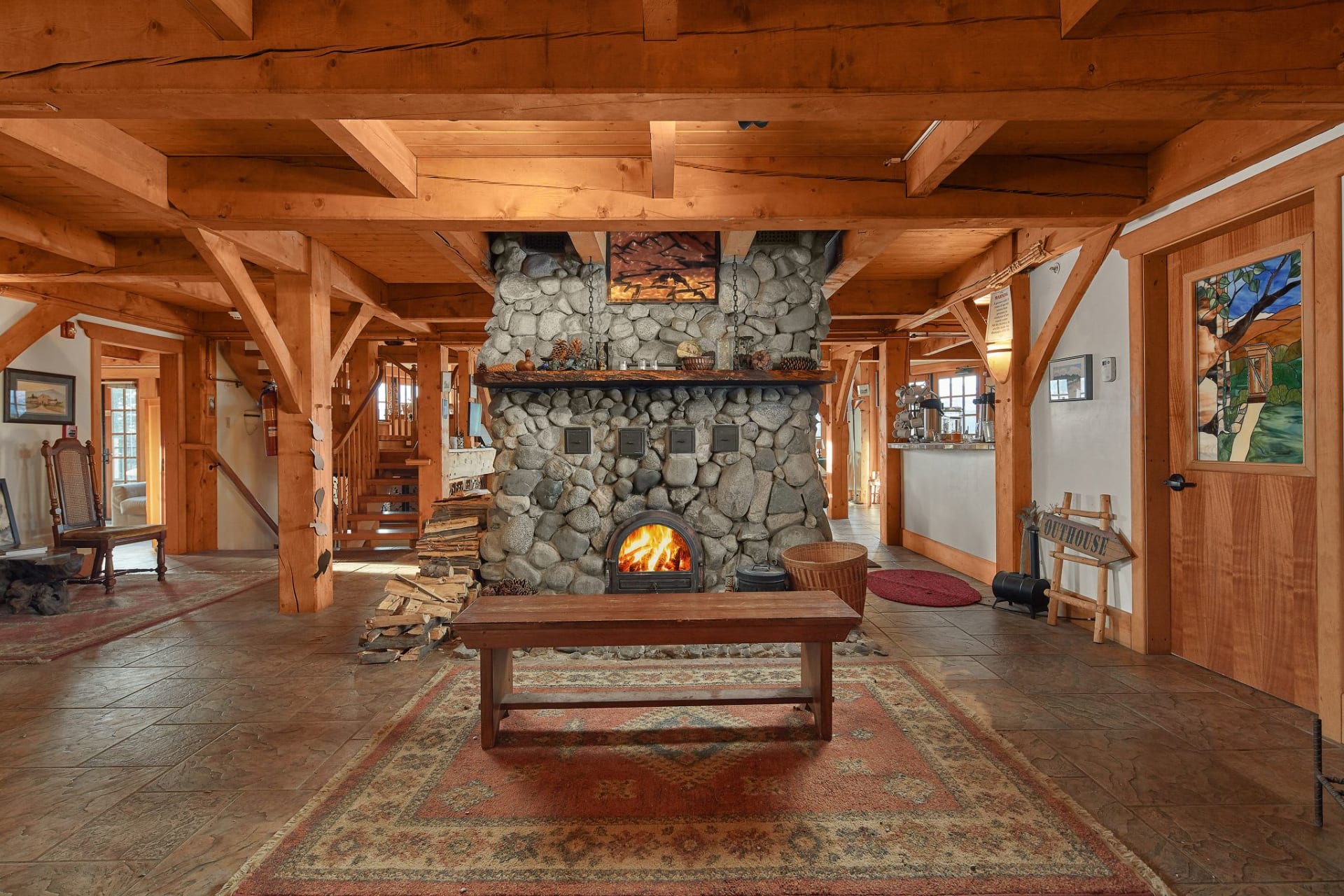 About Delta Junction, Alaska
The City of Delta Junction is Alaska at its finest, located in the fertile Tanana River Valley and surrounded by 3 spectacular mountain ranges – the White Mountains to the north, the Granite Mountains to the southeast, and the Alaska Range to the southwest. To the west, the Delta River provides scenic adventure for site-seers and unrivaled opportunities for outdoor sports enthusiasts.Delta Junction is a vibrant and friendly community with an economic center near the junction of the highways, but stretching far to the east and adjoining the US Army Fort Greely community to the south. Many of the local businesses in Delta Junction support visitor and outdoor sports activities, and many local businesses support themselves by offering design and building services to those looking to build their dream vacation home.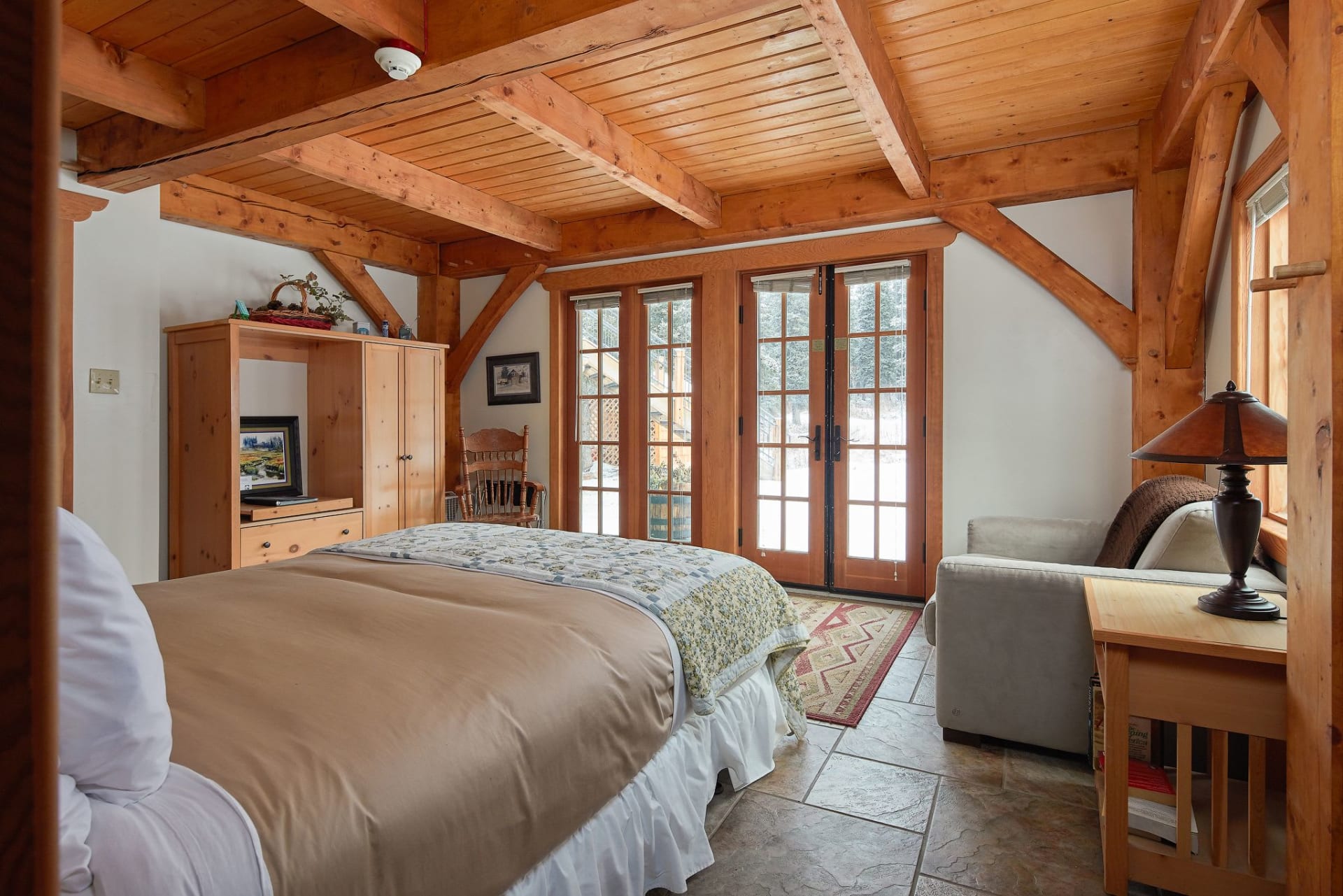 Area Recreation
With waterfalls, mini-grand canyons, wildlife, mountains and skiing in the backyard, and wild rivers, glaciers, mountains and wilderness to the front, recreation is truly boundless at Black Rapids. In the words of visitors and locals alike, this, is the real Alaska. Whether walking the river, visiting Mt. Hayes or hiking the trails of the Alaska Range, a sense of peace washes over one in such a pristine setting.
Favorite winter and spring pastimes include show-shoeing, cross-country skiing, dog mushing flight-seeing and skating across Black Rapids Lake. In the summer and autumn, guests enjoy hikes, fishing trips, canoeing and exploring the trails leading to the ice caves.
Interested in scheduling a virtual tour? Contact me today!